Swimming is a life skill that not only helps you stay fit but also gives you confidence and a sense of security when you're in a body of water or a pool.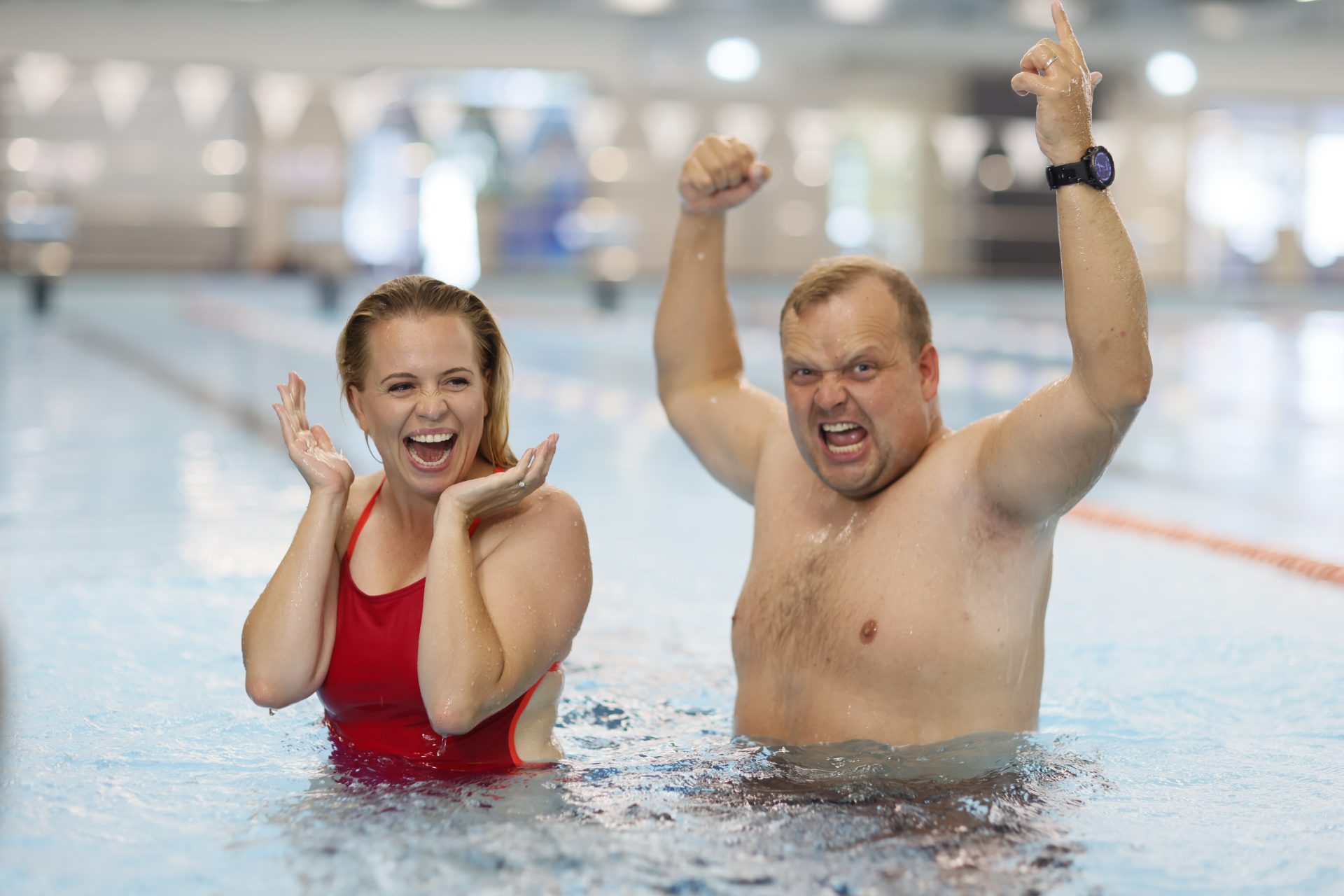 Why exercise in water?
Swimming is an excellent general exercise that benefits the heart and blood vessels. Swimming can be practiced throughout life, regardless of age or health status.
Swimming also helps with recovery after training and relieves ailments caused by concussions, sciatica, and back pain.
It's never too late to acquire swimming skills!
Come to Kalev Spa and learn to swim in a unique 50-meter pool under the guidance of a professional trainer.
Adult swimming courses at Kalev Spa are suitable for those without swimming skills. We
also welcome those who have the skill to participate but would like to improve their technical
skills – breathing, body position, or foot and hand work.
Kalev Spa has three training groups of different levels.
The beginner group focuses on adapting to water and understanding its nature. It also aims to teach fundamental skills like rhythmic breathing, floating, and jumping confidently into the water.
The advanced beginner group builds on the foundation and introduces coordination for crawling and backstroke.
Finally, the advanced course teaches specific techniques requiring good coordination between hands, feet, body, and breathing, including breaststroke and butterfly.
There is something for everyone!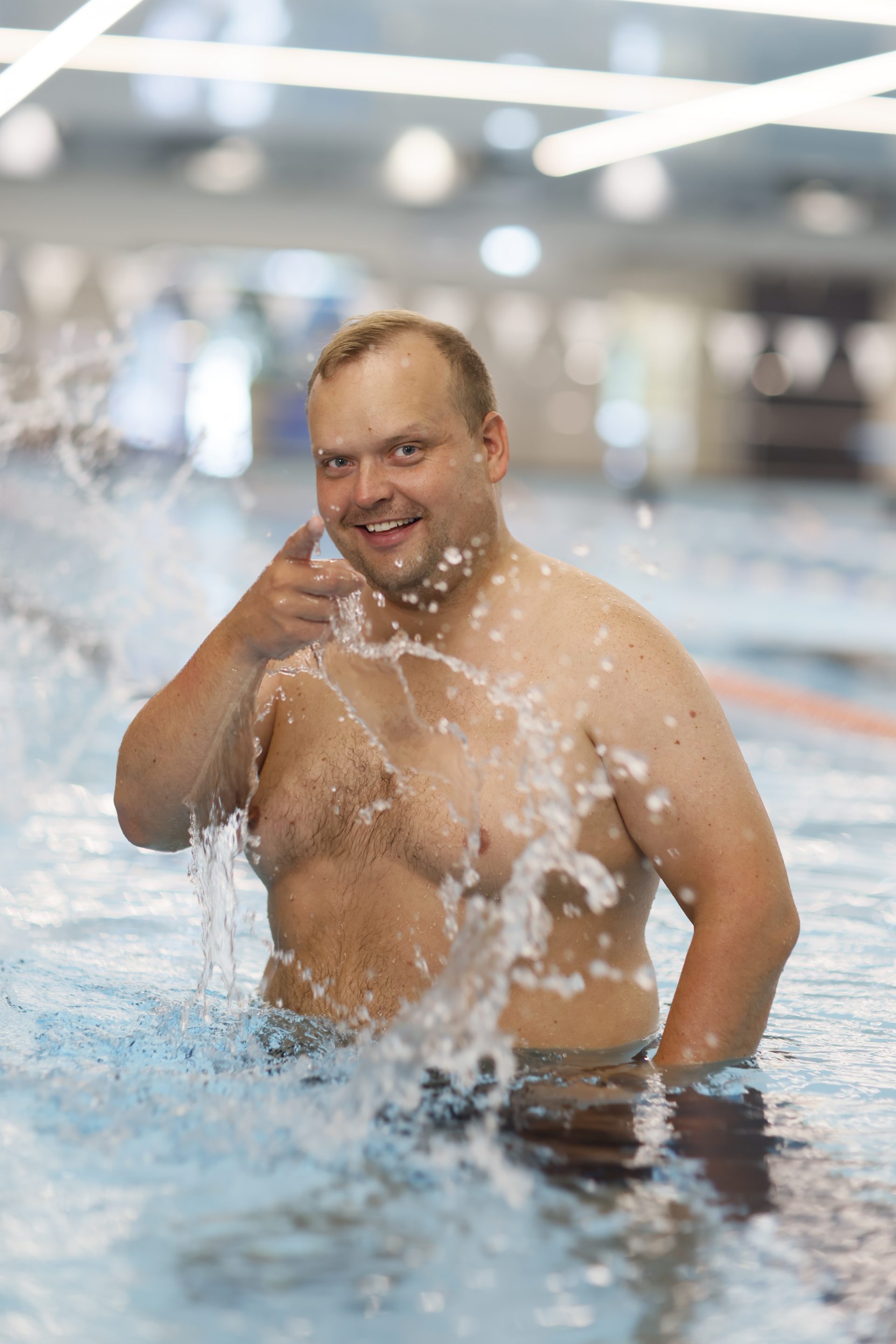 If you are unsure which group to join, you can arrange a private lesson with a swimming
coach who will help you assess your skills and find a group with the right level.
Sign up for swimming lessons today and start your swimming journey.
You can find more information about the starting swimming courses on the Kalev Spa website at www.kalevspa.ee or by writing to spordiklubi@kalevspa.ee.