Although Estonia has been in lockdown for a few weeks now, there's a country that has been in lockdown for months – almost five months to be precise! And that country is Lithuania where lockdown started on the 7th of November when restaurants and gyms closed down and a month later moving restrictions became a reality. As you may know, Stebby is also active in Lithuania and we have our two dear colleagues there – Kestutis and Justas. In this blog post, we share the story through the eyes of our Sales Manager Kestutis, how he is surviving the lockdown in Lithuania and what has he learned about himself in that period.
CHANGE IN ROUTINE? NOT REALLY
Lockdown has impacted me in a positive way. I still wake up very early but with no preparation or transportation needed for work I have way more time on my hand. I would say I even have enhanced my routines because of the lockdown. I always start my morning with a stretching routine, followed by either a walk around the neighbourhood or starting my day with a book and a morning coffee. Workday mornings now have that feeling of weekend mornings, just because I learned to take them slowly. Even after I'm done with my morning routine, I still sit down with my laptop no later than 8 AM – benefits of being an early riser. Although lockdown is annoying then surely it is also an opportunity to enhance your routine – to do something productive with the extra time at hands.
I would urge people to find their own routine that allows them to spend the first hour of the day doing what they absolutely love. Be it sports, reading, dancing, enjoying a bath or taking a dog for a long walk. Starting the workday slow is something magical that will potentially end as soon as we get back to a normal lifestyle when we're always in a hurry and on the move.
I've really confirmed to myself that I am a morning person and without any distractions, I can finish the majority of my work before lunchtime. The work-related revelation was that it might be beneficial to split your working day in two. I try to take myself off the work-context and go for a run, a walk or do a workout at lunchtime – this splits the working day into two parts – AM and PM session, particularly designed for different tasks. I do my deep focus work in the morning part and try to plan most of the meetings for later.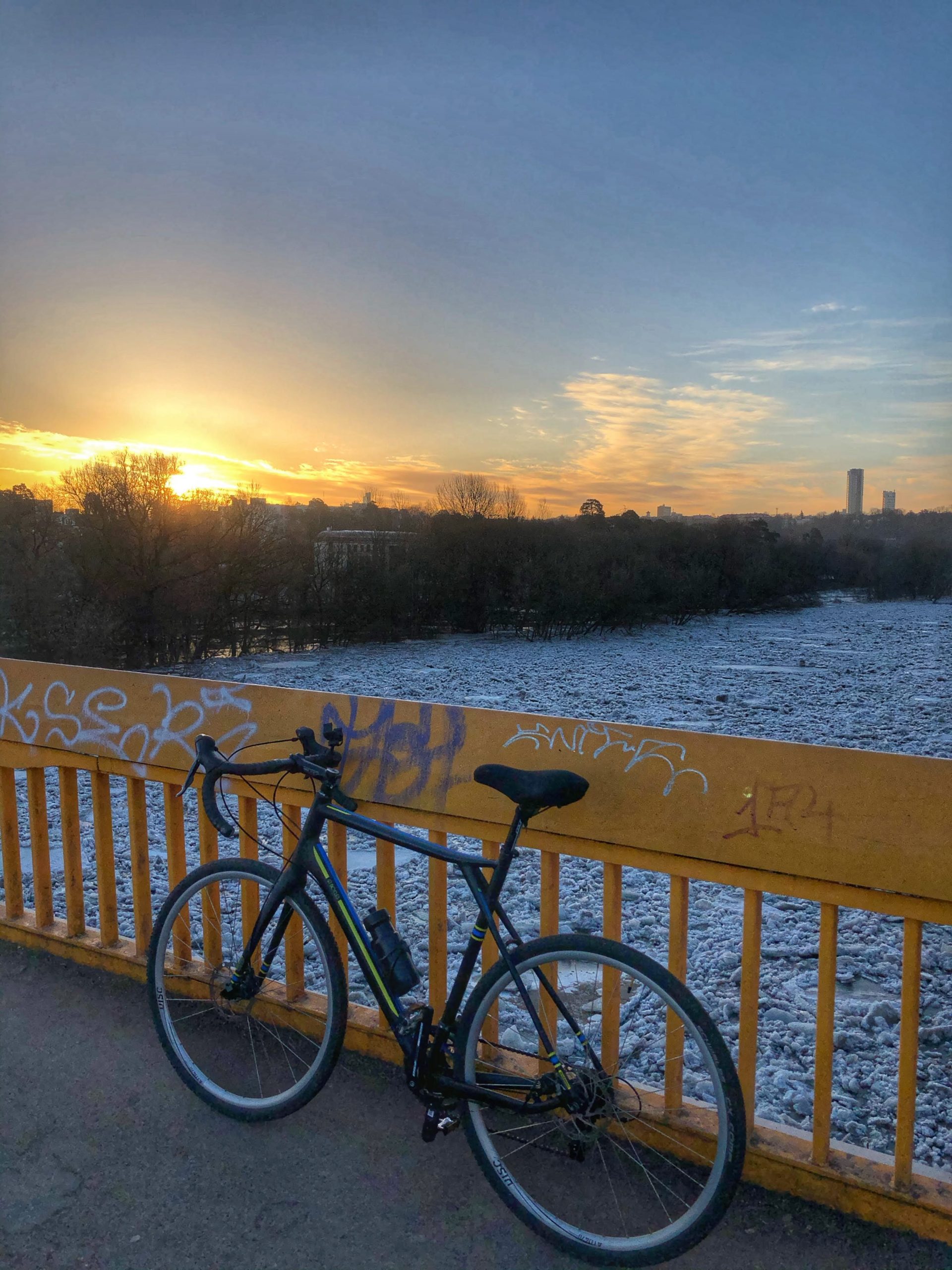 BEING ACTIVE – BOTH PHYSICALLY AND MENTALLY
I was always pretty active, but lockdown taught me to live on my feet. With city borders closed, there was no reason for longer commutes, so I simply avoided my car even for shorter trips – often walking to the store, to pick up the post or to meet a friend.
Surprisingly, my general fitness has highly improved. Of course, it is hard to maintain my CrossFit strength without access to the weights, but there are plenty of ways to work on your cardio even during the lockdown. Oddly, I average 17k steps a day now and the increased activity (although a mild one) is definitely a contributor to my overall fitness.
Sundays are for hikes. At the start of December, we went for a short hike with close family members. You see, meeting outside was the only option and standing still in December was hardly comfortable in frozen Lithuania. So we had to walk.
Now, 3 months have passed and we never missed a hike on Sunday – exploring the city and surrounding of Vilnius, visiting the majority of the locations for the first time ever, despite some of the group living in the city for over 30 years. We really fell in love with the city again, exploring the unexplored parks, forests, walking paths.
And I believe this tradition will stay even after the Lockdown.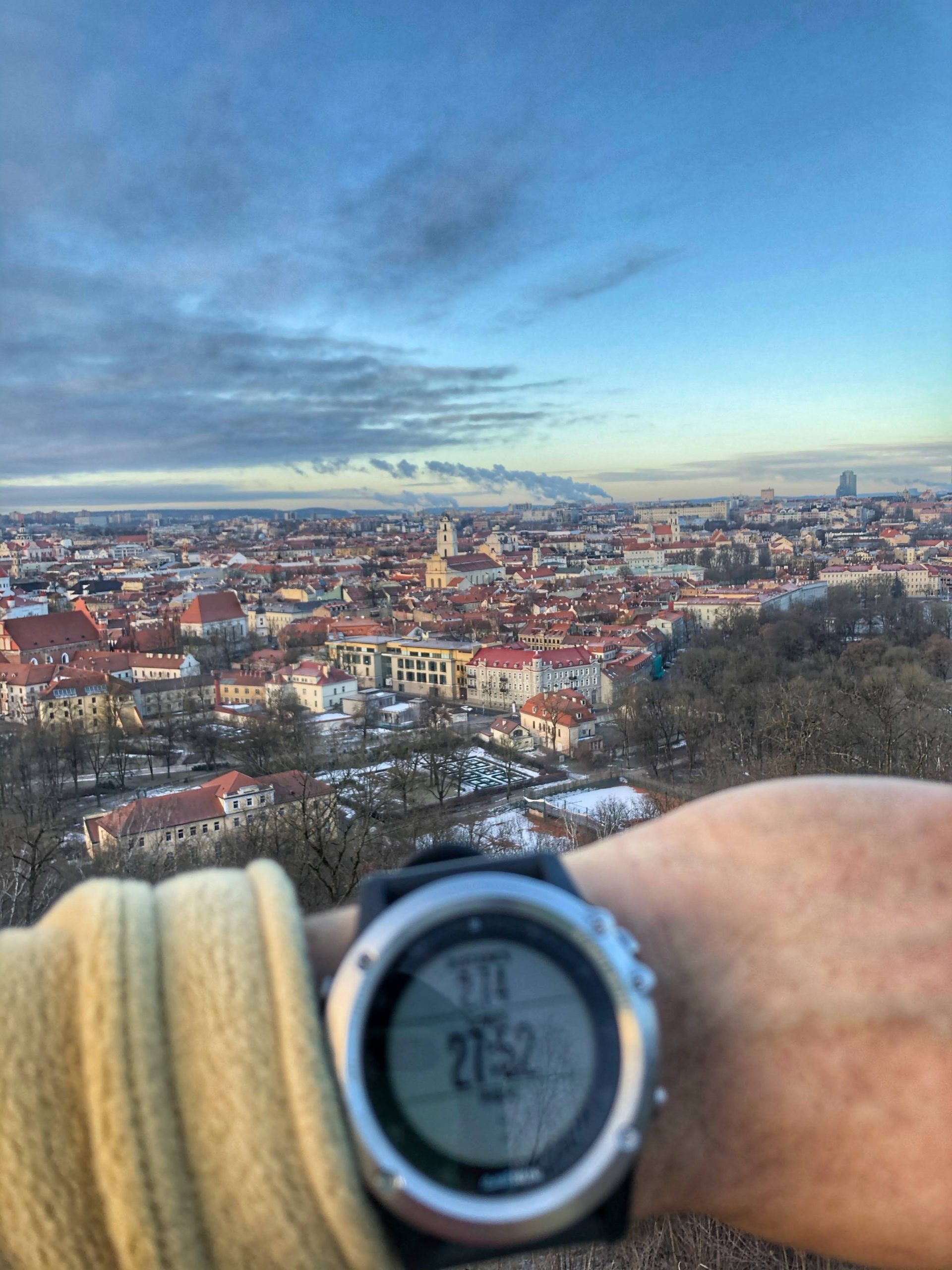 When some goals failed due to COVID, other goals prospered. I aim to read 2-3 books a month which translates to 24-36 books a year. Of course, it is not a competition. I try to enjoy slow reading and take my time, but quarantine taught me that you can read almost everywhere at any time. Previously I had a habit of only reading before bedtime, but now I read when I feel like it – while drinking my morning coffee or just simply want to rest my eyes from screens and read a book instead of watching Netflix.
Anyway – I don't throw particular book recommendations around, as they change quite often, but today I will drop something that will definitely get you moving.
It's David Goggins – Can't hurt me.
To illustrate the effect it has – I don't really like running but after finishing this book, I immediately put my running shoes on and went out without any goal. I ran a total of 32 km, while my previous longest run was around the 17 km mark. And it's not even a sportsbook – just a Navy seal sharing experience about the psychology of motivation and obstacles. 
THINGS I MISS
I am really looking forward to a swimming session as well as chilling in the sauna. I am a big sauna fan but this whole winter season I haven't been to one. Everything commercial was closed and the family or relatives-owned private saunas I usually visit are located outside Vilnius, so I couldn't travel there even if I was alone. Yeah, I really miss a good hot sauna.
FACTS FROM LOCKDOWN
People in Lithuania could only travel to the municipalities where they own property, meaning most people were stuck in the city they reside in. I was no exception – I have been stuck in Vilnius since the 7th of November and the countdown hasn't stopped. I haven't seen my relatives, including my mother since November.
Lockdown has included a surprisingly entertaining Christmas via Zoom. As well as a birthday celebration, utilizing Wolt to deliver the cake.
Walking > driving

In January I have driven 238km and have walked 312km
In February I have driven 134km and have walked 323km
Reading became my passion. In 2020 I managed to read a total of 50 books which equals 16 363 pages. My previous record of books read in a year – 32.
TIPS AND TRICKS FROM KESTUTIS
Enjoy lunchtime walks around the neighbourhood with a podcast or do your Zoom meeting outdoors.
Bluetooth headphones are nowadays essential to have.
Explore outdoor sports.
I have done cross-country skiing, trail running and roller-blade skating during this lockdown. Also, I have found a remote forest-gym in one of the parks – I named it Flinstone Gym where I'm doing my Flinstone fitness. Explore and try new things!
I will be honest – I hate online training. I thought it to be nonsense and protested against it. However, I was comparing it to on-demand Youtube videos without any feedback from the coach. But actually, when you do it LIVE with a coach commentary – it comes really close to an actual casual workout. I have done FitQ online training myself and even pushed my mother to start doing it. She was also sceptical, saying that Youtube is full of training and why should she do it but actually it's a different feeling when you know there is another person doing the workout at the same time.
My final recommendation of how to keep the sanity during lockdown – do not grab your phone, laptop or tablet as soon as you wake up. Do something else instead. Preferably – something you love.