Stebby, the largest wellness service marketplace in the Baltics, is being purchased via management buy-out for an undisclosed amount. Full control of the company is being acquired collectively by the existing management of Stebby and Livonia Partners, one of the leading private equity funds in the Baltics.
According to Kestutis Mackelis, CEO of Stebby, the new ownership structure will allow Stebby to strengthen its position in the Baltics market and provide resources for further product and geographic expansion. 'My last four years at Stebby showed me people's increasing hunger for a modern and convenient way to consume wellness. I am very excited we've managed to find a financial partner that shares the same vision.' says Mackelis. 'The ownership change was necessary to enable Stebby to grow to its full potential and become the convenient one-stop-shop for wellness, the vision passionately shared among the existing Stebby team, all of which stays to keep building the company further.' adds the CEO.
According to Mackelis, the joining support of one of the largest investment funds in the Baltics will contribute tremendously to fulfilling the company's growth goals. 'The biggest goal moving forward is to be a reliable partner and offer more for both – companies and service providers while enabling all 150,000 of our users unlimited and convenient access to wellness. Over 10 million euros were already spent on wellness services through Stebby in 2021, and we aim to remove all the possible roadblocks for people so they could take care of their wellness even more worry-free.' says Kestutis Mackelis, CEO of Stebby.
Long-term management consultants and co-investors in the transaction Erik Oja, Egon Orav and Kristjan Novitski, will be joining the Management Board to help grow the business to new markets and verticals. "This transaction is a step beyond an ordinary ownership change. It's driven by the team wanting to achieve a much healthier society through personal wellness in the Baltics and also beyond. We're very proud of what the Stebby team has established so far and this management buy-out opens up great opportunities to reach the heights Stebby was meant for." says Erik Oja.
When discussing the sale of the company, the founder Marti Soosaar also commented: "When I founded Stebby in 2012, the goal was to get Estonian companies to support the physical activity of their employees. We have fulfilled our goal in Estonia, and Stebby has become a synonym for employee wellness. For the same to happen across the Baltic market and to move even further in the future, having Livonia Partners on board is great news. As the founder of the company, I have great faith that today's management team, together with Livonia Partners, will be able to fulfill these ambitions.".
Initially started as a sports and wellness compensation platform for companies (previous name: SportID), Stebby has grown into the Baltics' largest wellness services environment with more than 1,500 companies, 150,000 users, and over 2000 wellness partners all in one place. Stebby users, using their app, can quickly find, discover and purchase various well-being services, taking advantage of the discounts and the employer-added funds.
Finally, Kestutis Mackelis adds 'We would not be here celebrating the new chapter if it wasn't for the founder, early angel investors, as well as the crowd at Funderbeam that believed in us from the very beginning. I am sincerely thankful for the Estonian investor ecosystem that has funded our growth to a mature and successful business up until now."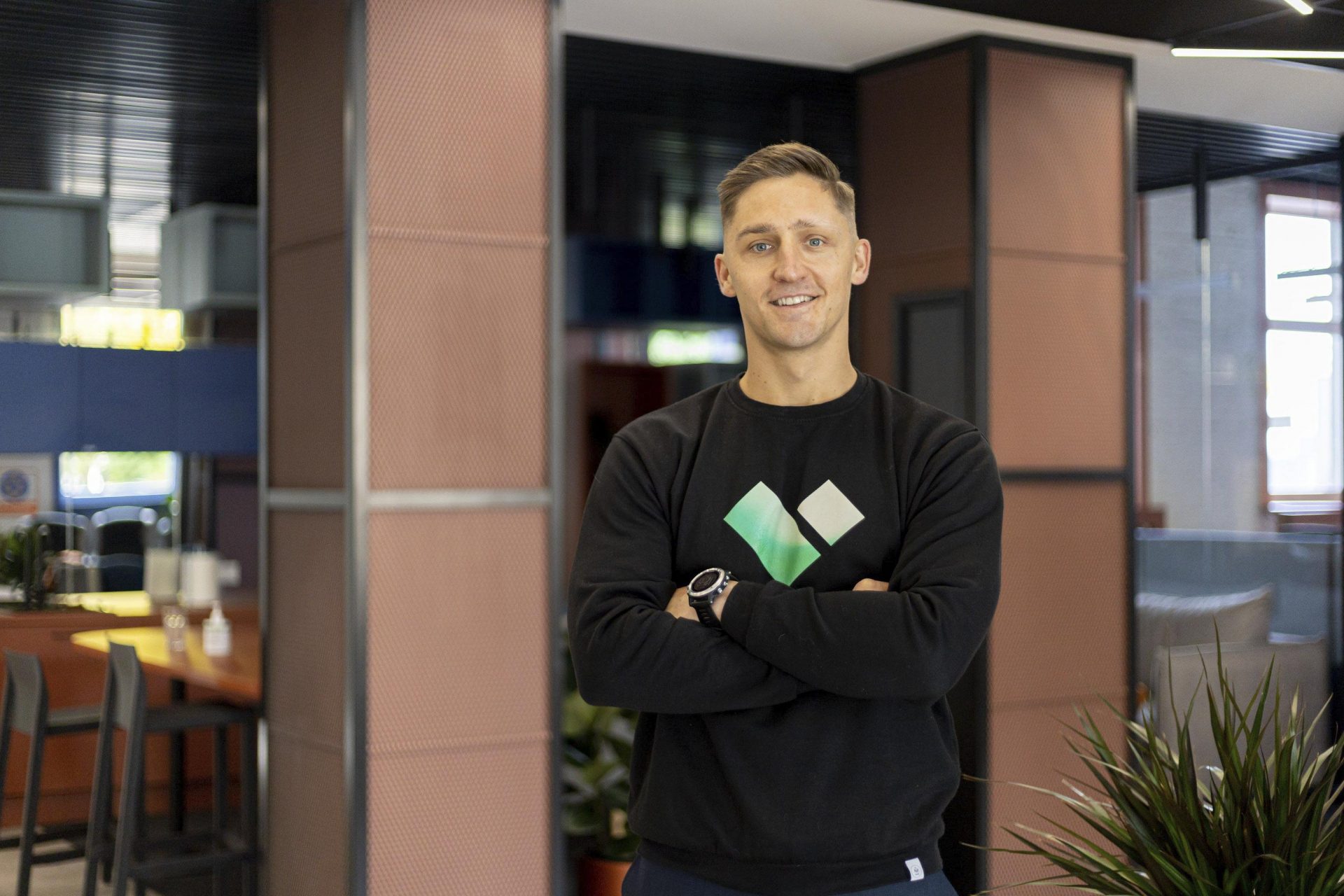 About Stebby
Celebrating its 10th birthday soon, Stebby has outgrown the label of a start-up and become the largest wellness services environment in the Baltics with more than 1,500 companies, 150,000 users and over 2000 wellness partners. Initially started as a business-to-business wellness compensation platform, it has now been open to all users interested in health and sports services. Stebby users can quickly find, discover and purchase various well-being services around them using the Stebby app.
Stebby's Management Board consists of CEO Kestutis Mackelis and COO Roman Gnibida, who have been in the company for 4 and 6 years, respectively. Stebby currently has over 30 employees across Tallinn, Tartu, Vilnius, and Riga offices.
About Livonia
Livonia Partners is a pan-Baltic private equity investment firm that is managing assets of EUR 230 million. The founding partners and managers of the firm are Kaido Veske, Kristīne Bērziņa, Rain Lõhmus, and Mindaugas Utkevičius. The Livonia team works across Estonia, Latvia, and Lithuania.
Fund investors are Baltic and Nordic pension funds, including Swedbank, the European Bank for Reconstruction and Development, the European Investment Fund (EIF) investing through the Baltic Innovation Fund 2 (an initiative created by cooperation between the Republic of Estonia, the Republic of Latvia, the Republic of Lithuania, and the EIF) and others.
Ott Pluum
PR & Communications Project Manager
ott.pluum@stebby.eu